Dear Courtyard Chiropractic Family,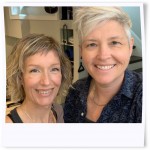 We hope this letter finds you and those you hold dear healthy during this unprecedented time. As you know we have had to limit our provision of care since the state of emergency was declared in Ontario on March 15. We never could have imagined that we would be away from our patients and team for so long, and we miss you! 
Your well-being is continuously on our minds. We want to remind you that we are available anytime to help you through any of your health concerns. Please phone or email (info@courtyardchiro.com) & we'll do everything we can to help!
Re-opening the clinic will be a carefully planned process because we know how important it is to keep you and our staff healthy! We are in constant communication with our regulatory colleges, and we have experts advising us daily. We are very fortunate to be one of the few chiropractic clinics in the city that will benefit from the thorough screening and protective measures provided by a hospital. Your health, as always, will guide us in all measures in place when we reopen again to care for you.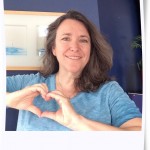 As the situation evolves, to continue to keep you updated as more information becomes available. PLEASE EMAIL WITH SUBJECT LINE "SUBSCRIBE" if you are not sure that you are receiving our Newsletter. We have a few important updates that some have missed. We are trying to correct this gap in communication.
Thank you so very much for your patience and understanding during this time. We truly miss all of you and cannot wait to see you in the near future!
With love and gratitude,
Dr. Kyra and team!