Courtyard Chiropractic Health Centre Products
We offer a host of thoroughly researched, tried and tested products to help you achieve your goals.
Foundation Training
We provide a custom exercise and stretch programs often including Foundation Training as part of recommended care plans.
The full program is available here: https://www.foundationtraining.com/
Custom Made Orthotics
Our experts will assess your posture and gait to determine the best solution to your biomechanical, alignment and foot issues. We will happily provide you with necessary documentation for you to submit to your Extended Health Insurance Provider if you have coverage.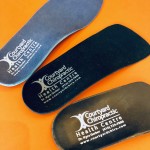 Please call your insurance provider to find out what you are covered for:
1) Am I covered for custom made orthotics?
2) How much coverage do I have? When does my coverage renew?
3) How many pairs per year am I covered for?
4) Do I need a medical note (from family physician)?
5) Who can make my orthotics? (CHIROPRACTOR, Chiropodist, podiatrist)?
Fisiocrem
Many patients refer to this all-natural anti-inflammatory and pain relief cream "magical". Long lasting relief while supporting the healing process. $20 + HST
Nutritional Supplements
Feeling tired? Not getting the most out of your workouts? Spending most of your day indoors? Have you taken antibiotics? Do you have digestive difficulties or food sensitivities (Specific Carb Diet, GAPS Diet, Celiac)?
Our team has done extensive research to bring you the best supplements to provide you with the essentials to support your healing, and for maintaining your vitality…. High quality, bioavailable AOR multi-vitamin/mineral, B12, Magnesium Bis-Glycinate, Seroyal/Genestra HMF Multistrain Probiotics and Vitamin D3, Adeeva Glucosamine joint compound, Women's Hormonal formula and select others. If we carry a product, we have extensively researched, and we take them ourselves!
Orthopedic Pillows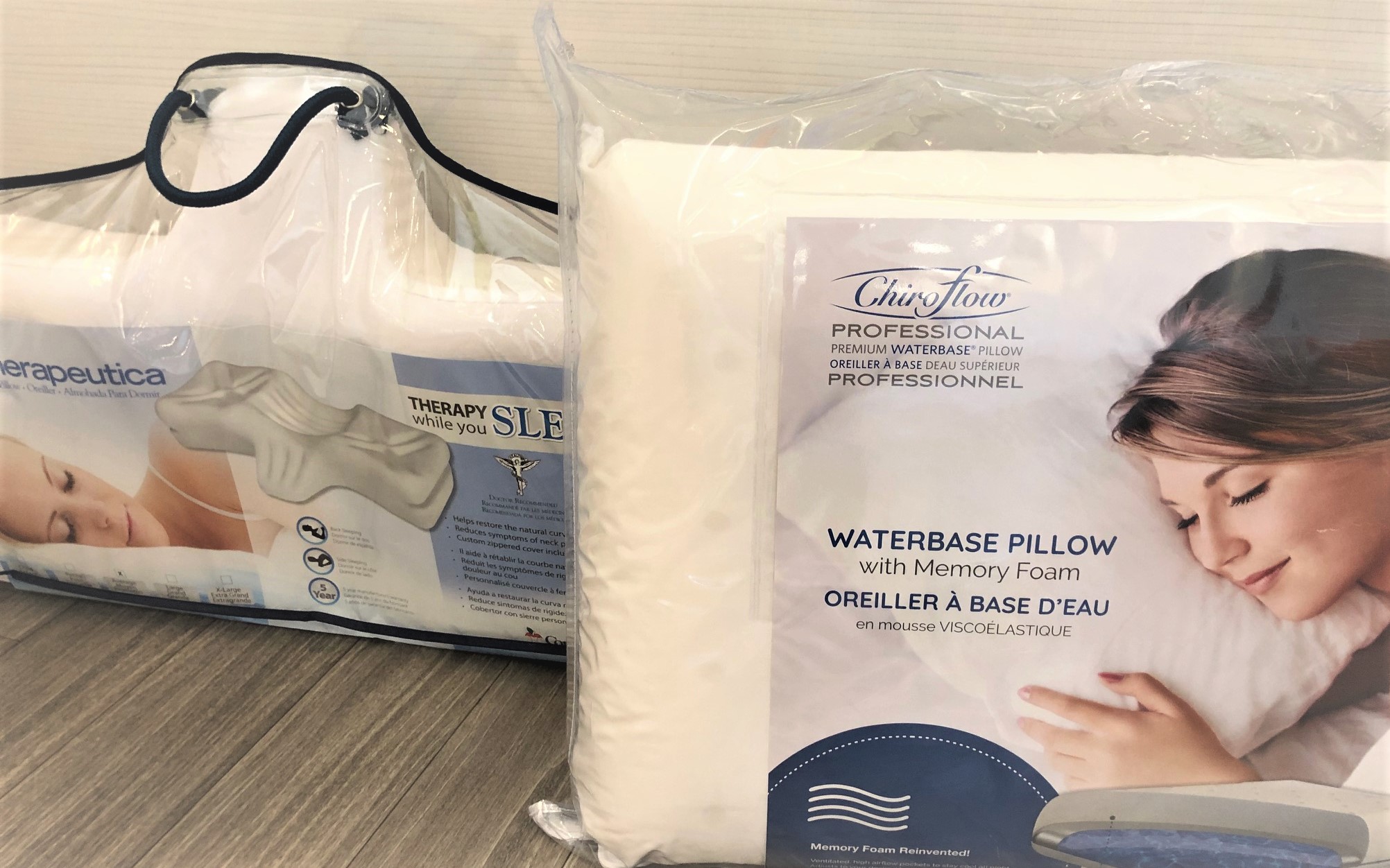 Does your neck or back hurt when you wake up in the morning? Do you have frequent headaches? Do you or your partner snore? Do you often sleep prone (on your stomach?) A restful night's sleep is essential for healing and wellness. Body posture can play a huge role in either helping or hindering a patient's progress.
Orthopedic pillows, like Therapeutica and water based ChiroFlow can help achieve and maintain neutral neck alignment, reduce snoring and encourage healthy sleeping positions. (Generally $115 + HST)
Ergonomic Back Supports
Does your back hurt when your are driving? Do you get stiff or uncomfortable sitting in your desk chair? Is your couch causing your harm? We can help you find just the right back support to meet your needs.
Home Exercise & Rehab Equipment
Dr. Gerber will customize a rehabilitation program of stretching and strengthening that you can do in your own home. The first step may be to correct spinal and mechanical problems, but ultimately our goal will be to keep you well. This integral part of your treatment plan will help to move you from better alignment into a stable strengthening phase of treatment. Your posture, ergonomic situation and core strength will also be addressed.
Theraband Flexbar for tennis and golf elbow, carpal tunnel etc.
Stability Cushion for work and home office ergonomics as well as core strength, proprioceptive training, and home workouts
Joy-a-Toes toe spreaders for foot pain relief and function
TuneUp Fitness balls (Alpha Ball and Yoga TuneUp Balls)
Contact us for more information on products or to book your Appointment Today.