Arugula Pear Salad
Please see our July 12/21 blog for more nutritional info. and a note on the role of greens containing oxalic acid and kidney stones at www.courtyardchiro.com/blog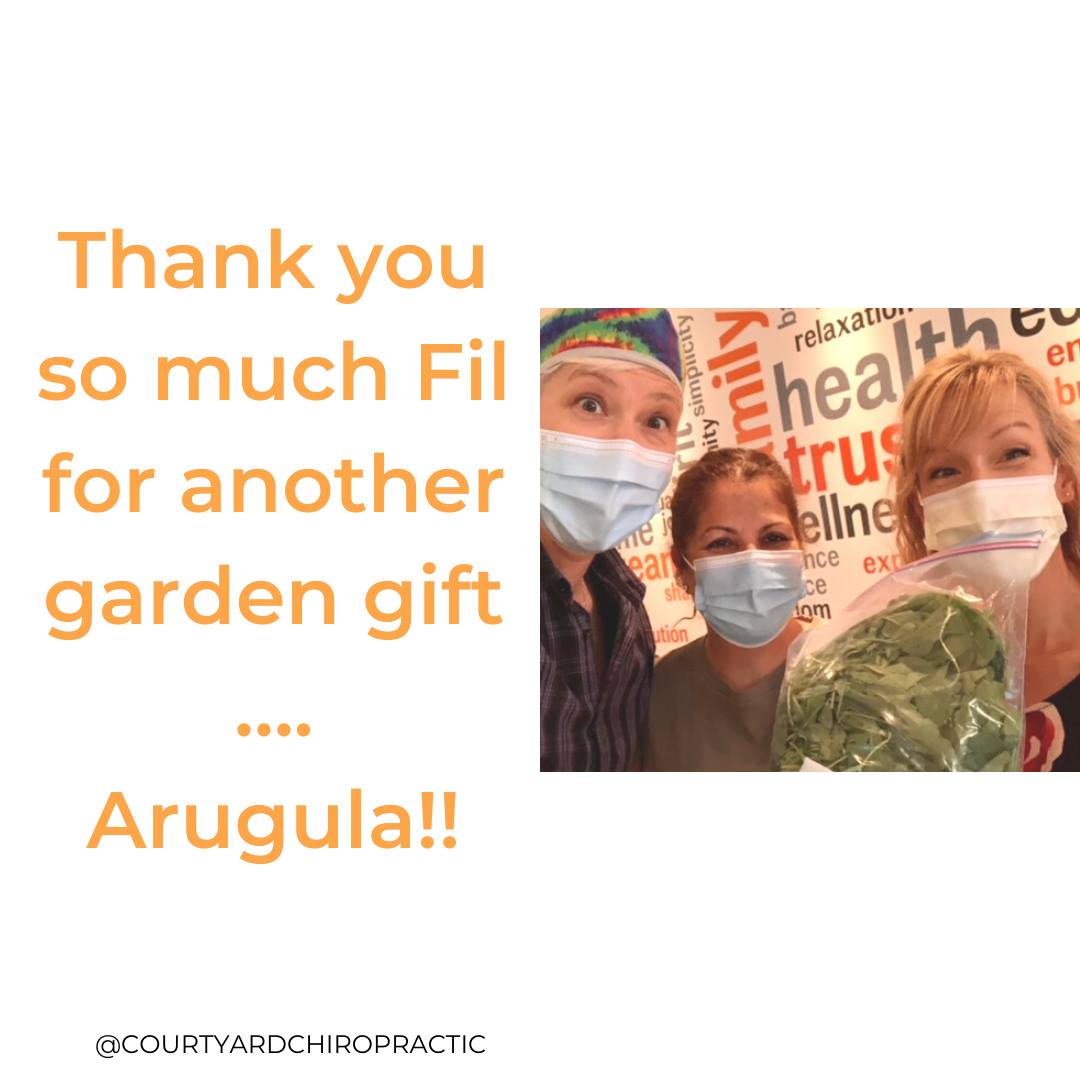 THE SALAD PART
Arugula
Spring mix lettuce (Your ratio of arugula to other lettuce will depend on how spicy your arugula is  and        your taste preferences)
Bartlett pear, sliced or diced the way you like it
Handful of walnuts, almonds or your favourite whole food fat to sprinkle on each serving
  MAPLE DIJON DRESSING (oil free, low fat)
2 : 1 ratio of Dijon to maple syrup is a good starting point, but go by your taste preferences and                      nutritional  goals. I started with a 3 :1 ratio of mustard: sweetness which I loved for myself. For my           Mum-in- law, I went for closer to a 1:1 ratio. Play  around with it!
4 Tbsp Dijon mustard
2 Tbsp Maple syrup
1 Tbsp freshly ground flax seed
Approx. 1/4C. nut milk (I used cashew)
"Some" water to thin a bit (Add gradually so it doesn't get too thin)
Whiz it up in a blender (My Nutribullet worked perfectly)
Serve this super salad as an appetizer or main dish that packs flavour & nutritional punch ~ high in antioxidants, omega 3 fatty acids, Vitamins A, C, E, K, potassium, calcium, and minerals (particularly iron and copper).
Cheers to satisfying your inner-foody while supporting your vision, bone health, immunity, heart health, energy, mood, and more!